R.K. Barnes Appraisals , provides residential real estate appraisals for the Los Angeles, Ventura, Orange, Riverside and San Bernardino counties for over 30 years. We are a leading provider of real estate valuations for the mortgage lending marketplace. We have a proven track record of reducing lenders time efforts and costs in managing the appraisal prosess. We are a provider of appraisals for : Primary and Secondary Mortgages, Mortgage Refinancing, Employee Relocation, Estate Planning and Divorce Settements.
Contact us at 805.744.1184 or 805.794.9439 to discuss your valuation needs today.
Lenders, real estate agents, attorneys, accountants and consumers should contact us for:

• Deciding on a listing price for your home
• Removing PMI (Private Mortgage Insurance)
• Expert witness testimony and divorce settlements
• Appraisals for relocation coordinators
• Tax Assessments (reducing real estate taxes)
• Retrospective home valuations

Despite the fact that appraising becomes a more and more complex task every year, we're able to keep our rates reasonable yet always meet or surpass our customers' expectations by employing technology. We also recognize that no matter where you go, service is the main reason a client comes, goes, stays or gives your number to their friends. This is our priority whether we're on the phone, in e-mail or conversing in person. Our objective is an unbeatable experience for our clients. Call us today. We guarantee you'll see the difference, too.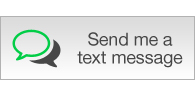 There was a problem returning the RSS feed.